Product Description
Item Description
Vida IT W3 Bluetooth 4.0 Wireless Headphones with aptX Technology CSR Chipset
The Vida IT W3 Wireless Bluetooth Headphones takes your mobile music listening experience to a new level. With it"s CSR chipset and integrated aptX technology the W3 headphones are the ultimate wireless headphones for mobile music streaming. The W3 headphones are foldable headphones with an integrated capacitive touch panel for easy control of your music. With aptX you be assured of the highest quality wireless streaming due to it"s codec technology.
The W3 come with a built in microphone which allows you to make a receive phone calls as well as listen to your favourite tracks. The W3 headphones come with two powerful 10mW speakers, an 80dB output and up to 10 hours of playtime. The CSR chipset features the newest Bluetooth 4.0 technology with low latency and low power consumption, giving you more listening time.
The W3 headphones are designed with Wind/Noise/Echo Reduction technology which inhibits any background noise from interfering. The foldable design allows them to be easily stored away, they come with a micro USB cable which can be used to charge from any normal USB output. The W3 headphones truly are a new experience for music lovers and offer extremely high quality headphones at an extremely reasonable price!
Key Features
Bluetooth® 4.0 with aptX® Codec Technology
Support for HFP1.6 (HD Voice ready), A2DP1.2 and AVRCP1.4
Superior audio performance using aptX Hi-Fi quality stereo codec
mSBC wide band speech codec
HD voice ready and bi-directional noise reduction – Conversation is clearer and listening fatigue is reduced
Low power consumption
High-performance 6th Generation CVC 1-mic echo and bi-directional noise cancellation with selectable ultra-low power wind noise reduction feature
Green (RoHS compliant and no antimony or halogenated flame retardants)
CSR8645™ is the next generation Stereo ROM solution with aptX® CODEC technology.
CSR8645™ sets a new standard for wired or wireless stereo audio quality, which customers can use to more easily, quickly and cost effectively bring to market a range of highly differentiated home entertainment and wearable audio products.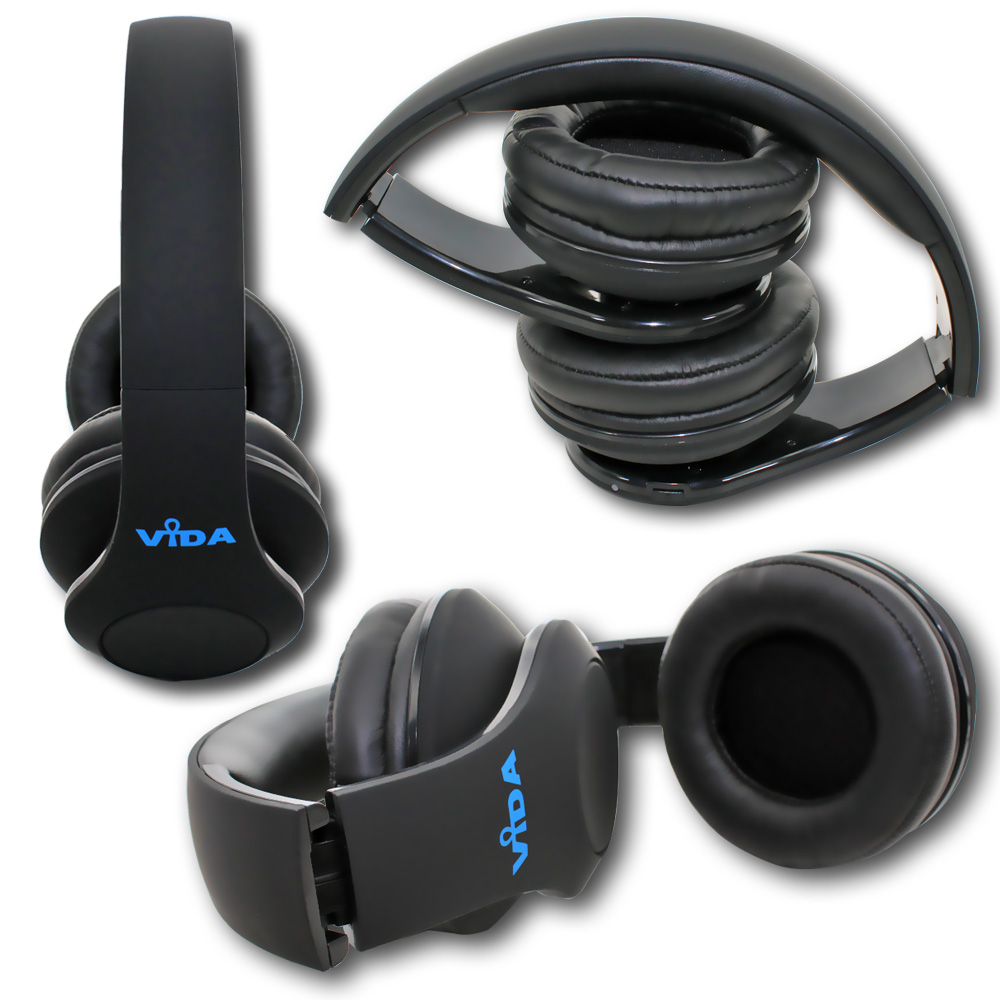 What is aptX®?
The aptX® audio coding algorithm originated in the late 1980s at Queen's University Belfast. This innovative work was focused on bit rate reduction and achieved significant bit rate efficiencies while preserving audio quality.
aptX® has been the best kept secret of the professional audio industry, used by major public broadcasters and film studios around the world. Now available on leading consumer devices, aptX® enables music lovers to enjoy the rich listening experience that aptX® delivers.
How it Works
aptX® enables CD-like quality wireless audio because it solves the problem of sending the full music bandwidth over Bluetooth®.
A Bluetooth® connection is a bit like a data pipeline between devices. Because the pipeline has a maximum width, it can sometimes be difficult to flow large audio files through it.
aptX® solves the problem of sending pure audio wirelessly over Bluetooth® by reducing the size of the audio files so they can be squeezed through the wireless pipeline without affecting the sound quality.
Therefore, with aptX®, you can experience CD-like quality audio whenever and wherever you choose.