Vida IT VS1 Fast 2-Port USB Wall Charger 5V 2.4A Mains Adapter (UK Plug)
Availability:
Out Of Stock
The Vida IT VS1 Fast Dual Port USB Wall Charger is a unique foldable compact charger for powering your device. It comes with a collapsible third pin for easy storage, a strong high-quality nylon braided 3-in-1 cable to ensure fast charging and compatibility with all device types. It's fast 12-Watt output ensures you save time while charging your device. It support dual port charging 2 devices at the same time.
Out of stock
---
More Buying Options
Vida IT VS1 Dual Port Charger
The VS1 is the perfect charger for all your devices. The 12 watts through the 2.4A port lets you charge your phone and tablet or other devices that are USB-compatible. Complete with a high quality 3-in-1 universal nylon braided cable to charge all device types such as iPhone, iPad, Android Phones and Tablet PCs. Supports charging 2 devices at the same time.
Intelligent Charging for your Mobile Phone
The Vida IT VS1 2.4A USB UK Wall Charger features a smart integrated circuit which identifies the current and the voltage of your device so that it can charge it at the fastest speed safely. Ride the recharging expressway and get the maximum charging speed. Less time to charge, more time to play!
Unique Compact Design and Build
The design is also unique as compared to other chargers in the market. The Vida IT VS1 2 Port USB UK Wall Charger has a unique foldable third pin which allows users to enjoy a compact storage. If you travel a lot and would like to carry your charger along, this charger is small enough to fit into your small bag or pocket. The foldability of the pin means it won't break easily as compared to your conventional charger. So it is the most ideal charger for family use.
Quality
The quality of the Vida IT VS1 2.4A USB Dual UK Wall Charger with Smart IC 5V couldn't get any better. You get a high quality 21 AWG USB charging cable which has Micro USB, iPhone and USB-C adapters attached. This means you only need to carry one cable for all devices. All Vida IT chargers are AQL tested to ensure the highest quality. It comes with an 18-Month cover so you can be secure with after sales support.
Package Contents
1 x VS1 2.4A USB Wall Charger UK Plug, 1 x USB 3-in-1 Cable (Micro USB, iPhone & USB-C Adapters), 1 x User Manual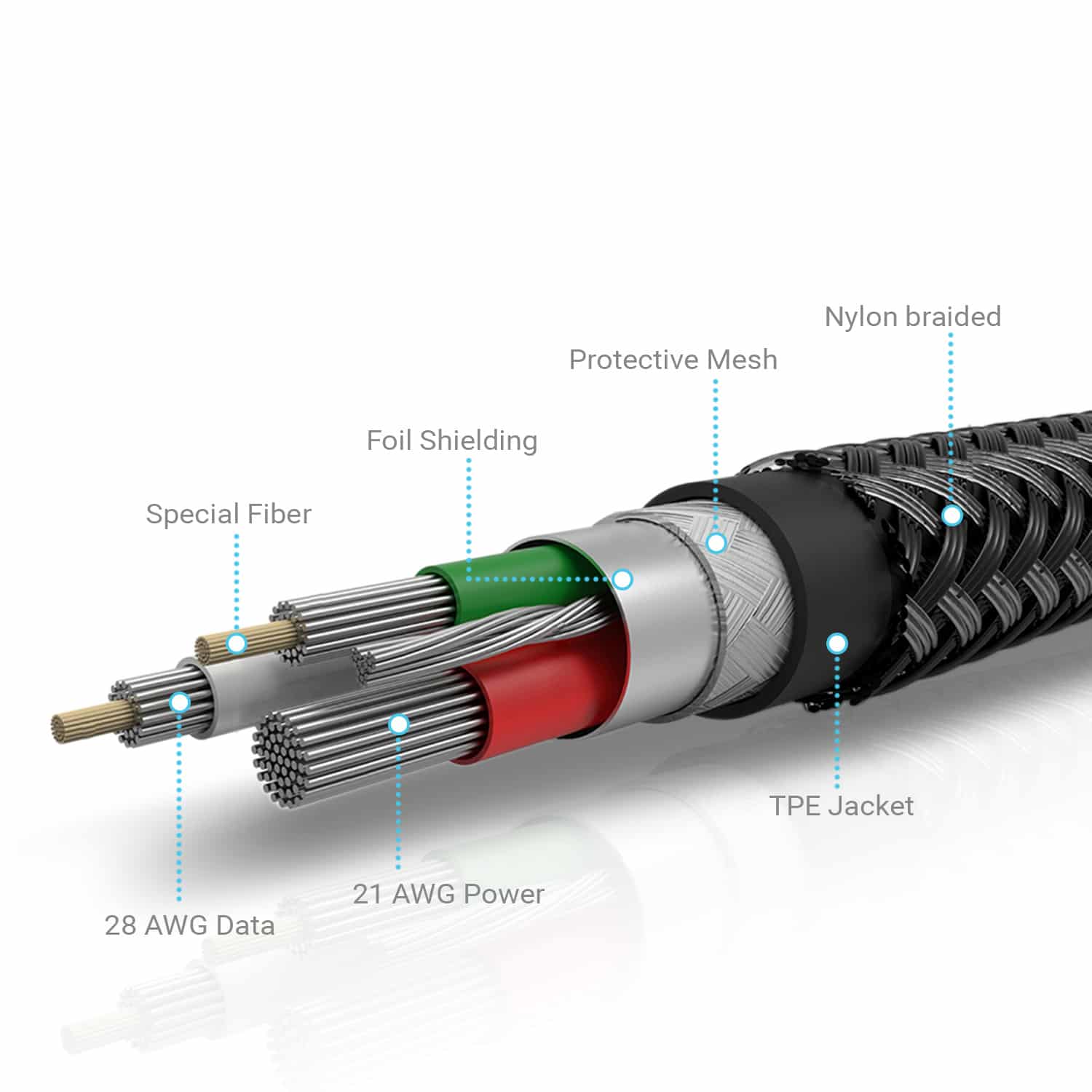 Safety
The VS1 2 Port USB Wall Charger is designed using non-flammable material, it features over current and short circuit protection. Unlike cheaper mobile phone chargers on the market, the VS1 is safe to use, built using quality components. Manufactured to the highest standards, CE, RoHS and FCC certified charger.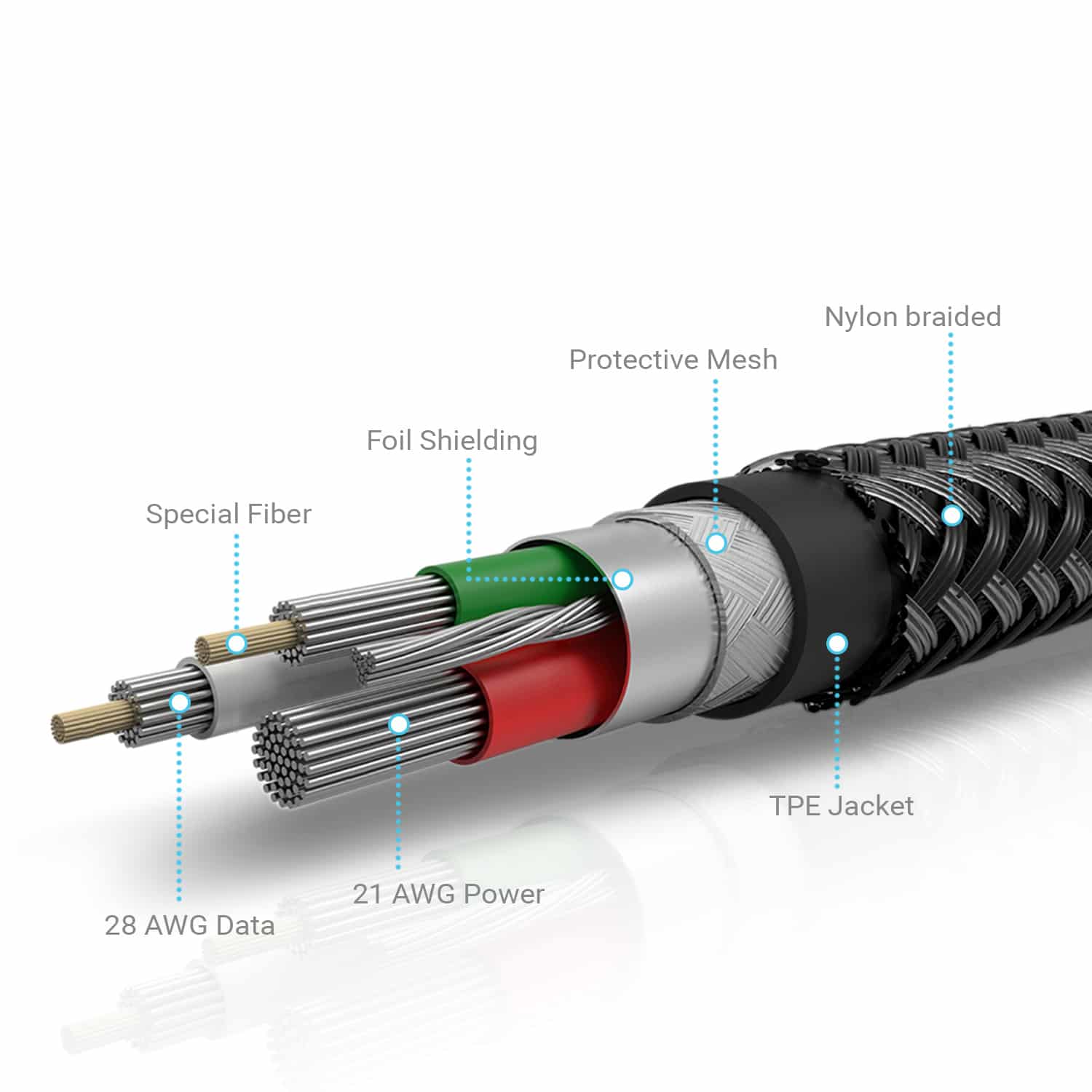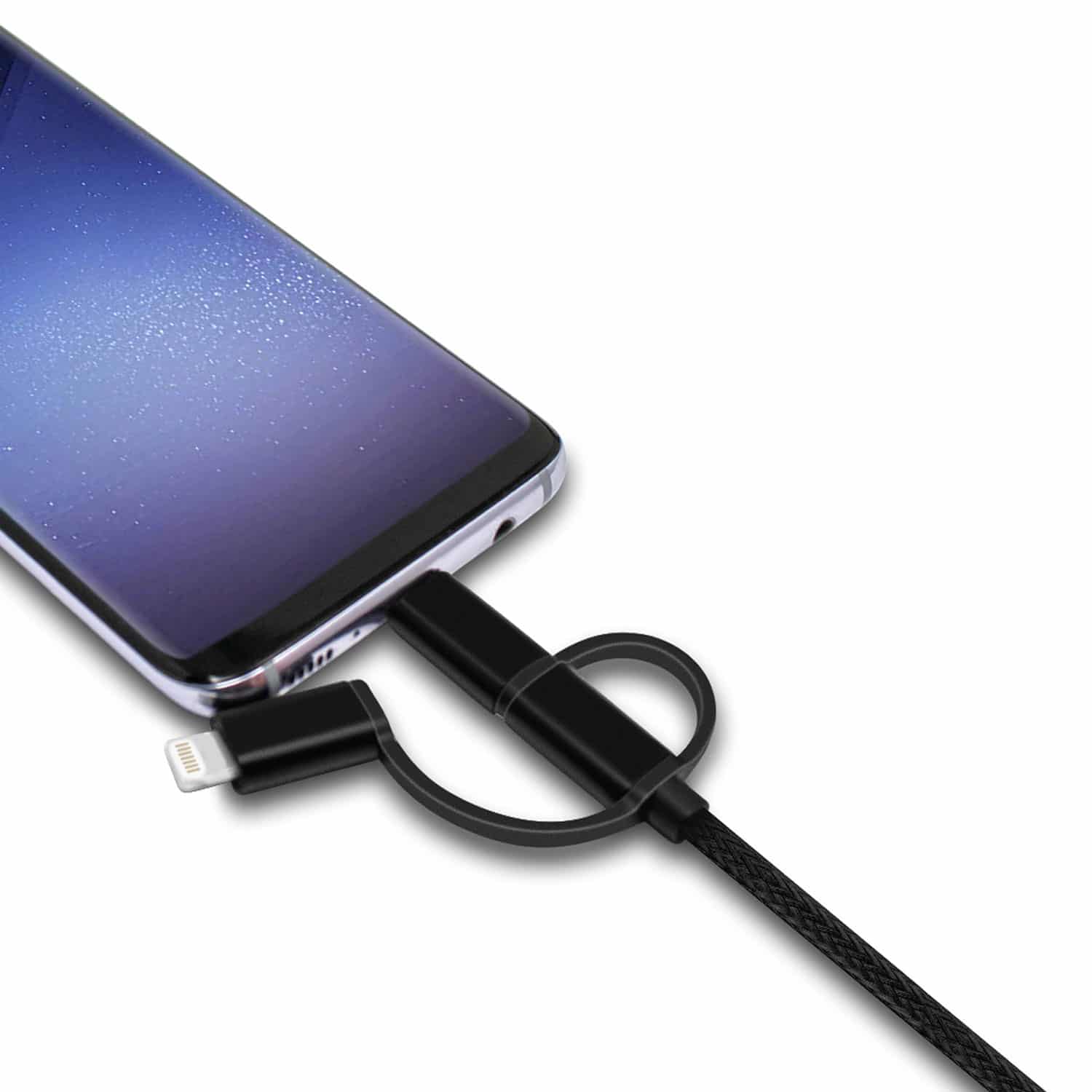 Compact Design
A unique 3-Pin UK Plug design, comes with a third 3 pin which is collapsible and allows for compact storage. Easy to store in your bag with its foldable design. The VS1 is the best mobile phone adapter for your device. Two USB ports which allow you to charge two mobile phones or tablet PCs at the same time.
Additional information
| | |
| --- | --- |
| Brand | Vida IT |
| Cable Gauge | 21 AWG |
| Cable Length | 1 Metre |
| Cable Type | 3-in-1 Universal Cable |
| Certificates | CE, RoHS |
| Colour | Black |
| Compatible Devices | All devices with micro USB, USB-C and iPhone ports |
| Condition | New |
| Dimensions | 60 x 40 x 25mm |
| Max Power Output | 12 Watts |
| Number of Ports | 2 Ports |
| Package Dimensions | 60 x 40 x 25 mm |
| Package Weight | 99 Grams |
| Item Dimensions | 142 x 80 x 25 mm |
| Item Weight | 50 Grams |
| Plug Type | UK 3-Pin Plug |
| Power Input | 100V-240V ~50-60HZ |
| Power Output | 5V-2.4A (Max 2.4A per Port) |
| Special Features | Foldable Design, Fast Charging, Dual Ports |
| Brand | Vida IT |
| MPN | VIDAIT10244 |
| Barcode | 5053218709680 |
Videos
FAQs
[ultimate-faqs include_category=Chargers & Cables][ultimate-faqs include_category=Wall Chargers]
Downloads


Vida IT VS1 Fast 2-Port USB Wall Charger 5V 2.4A Mains Adapter (UK Plug)